May you be filled with loving kindness, may you be well,
may you be peaceful and at ease, may you be happy.
| | |
| --- | --- |
| Posted on October 16, 2016 at 8:48 PM | |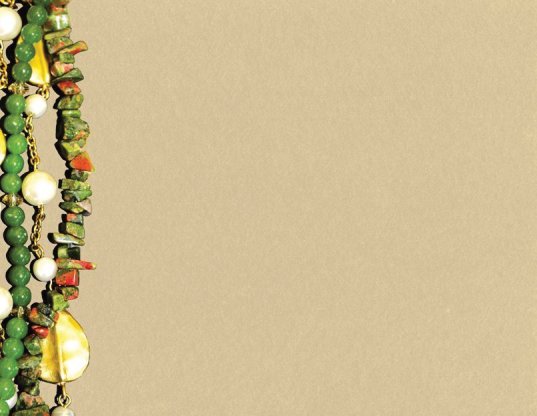 My cousin is a pastor in a progressive Baptist church in town. They have summer camp for the neighborhood kids where they learn to love reading. And there are some bible lessons.
And there are some creativity and skill classes, too. They asked me to teach the kids a short little lesson about meditation. I thought that would be lots of fun.
I decided immediately we should make mala beads.
Mala beads are from India.They are used in counted chants and meditation. In traditional malas, there will be 108 beads and then one special bead at the end that is not counted that marks the beginning and ending spot where you turn around. Malas are used in chanting and in prayers and in meditation. Each time you say the mantra, you hold one bead. Then the next time you say the mantra, you hold the next bead. Until you get to the special bead at the end and that is the end. I did not want to make the kids thread 108 beads on their malas, so we just did ten or maybe twelve beads apiece. With the littlest kids, we did three.
Since I was working with little kids, I just taught them to use something they like as a mantra. I asked what they like. Some said kitty cats.Some said video games. Some said Pokemon. And so we used those things, one at a time, to chant while we worked our way through the beads. "Kitty cat, Kitty cat, Kitty cat, Kitty cat, Kitty cat, Kitty cat, Kitty cat, Kitty cat, Kitty cat, Kitty cat, Kitty cat, Kitty cat" works pretty well for calming the mind and clearing out thoughts that might not be positive. The mind can only hold one thought at the time, so the idea behind mantra is to replace the generally negative chatter of the mind with some positive, rhythmic sounds.
All the kids made their bead necklaces/ malas and they learned their personal chant, which is just a favorite thing. They seemed empowered by it and by the idea that their thoughts don't have to stay negative. They can do something to cultivate their minds into peaceful places and think better thoughts.
In America, yoga is something done on a mat moving your physical body for an hour or so. In India, traditionally, yoga is something done as a lifestyle with vows and precepts and there is not a lot of movement involved. It is basically the cultivation of a stable and peaceful mind. I suppose the hope is that the movement of American yoga will somehow stabilize the American mind. And open the American hips to be able to sit long enough to meditate. And it does, to a point. It is an entry point for this sedentary society to get acquainted with yoga and create some health and stability in our bodies and minds.
The original text of the yoga tradition is the Yoga Sutras. It is 2500 years old and is attributed to a man named Patanjali. It is written in Sanskrit, which is an ancient language that is no longer spoken, but which is supposed to be healing to speak and to hear.
The second verse of Chapter one of the Yoga Sutras is (in Sanskrit):
Yoga citta vrtti nirodhah
To look at that word by word, realizing there is much depth lost in translating anything:
Yoga- yoga
Citta- the mind, perception
Vrtti- twisting, whirling, spinning
Nirodhah- halts
(Rodhah is the goddess of storms and ni means the opposite or to negate.)
So it could be translated dramatically:
Yoga calms the whirling of the storm of your mind.
Or less dramatically:
Yoga calms the mind.
Either way works. You get the idea.
And so using mala beads (or cheerio necklaces, or whatever) to chant something pleasant and calming when your mind is feeling unpleasant and less than calm is helpful for establishing stability in the mind.
All together now:
Pokemon, Pokemon, Pokemon, Pokemon, Pokemon, Pokemon, Pokemon, Pokemon, Pokemon, Pokemon, Pokemon, Pokemon...
Categories: Creativity, Meditation
/