May you be filled with loving kindness, may you be well,
may you be peaceful and at ease, may you be happy.
| | |
| --- | --- |
| Posted on March 6, 2015 at 9:23 AM | |
I had an injury last fall that made my yoga practice much more careful.  I could not land hard for months, so no jumping or falling.  It was a practice changer.  It opened me up to Restorative yoga and to Yin yoga.  I learned a great deal in the process.
But slowing down has its price, too.  I lost some momentum and started having a hard time motivating myself to get to class.  Also it was cold over the winter.  We humans seek comfort and I found myself reading about yoga more than going to class.
But one other issue was that I had a cheap yoga mat that was too short for my body,  I was constantly halfway off the mat in my practice. 

I have always felt like yoga was too commercialized and people get into it in order to look a certain way more often than they do to achieve the spiritual benefits.
In short, I have always scorned expensive yoga mats and all they symbolize. 

But I found myself really wanting one. 

And I had some reasons to tell myself I needed it.  I have worn out enough mats to pay for an expensive mat that will last.  I am tall and need a longer mat.  There are mats out there that come with a lifetime warranty.  And maybe it would motivate me to get to class more regularly.  It also might cushion my jumps and falls more than a cheap mat.
Okay.  So I bought one. 

I read reviews online and decided on one with a lifetime warranty and a line of yoga teachers behind it saying they will not use any other mat.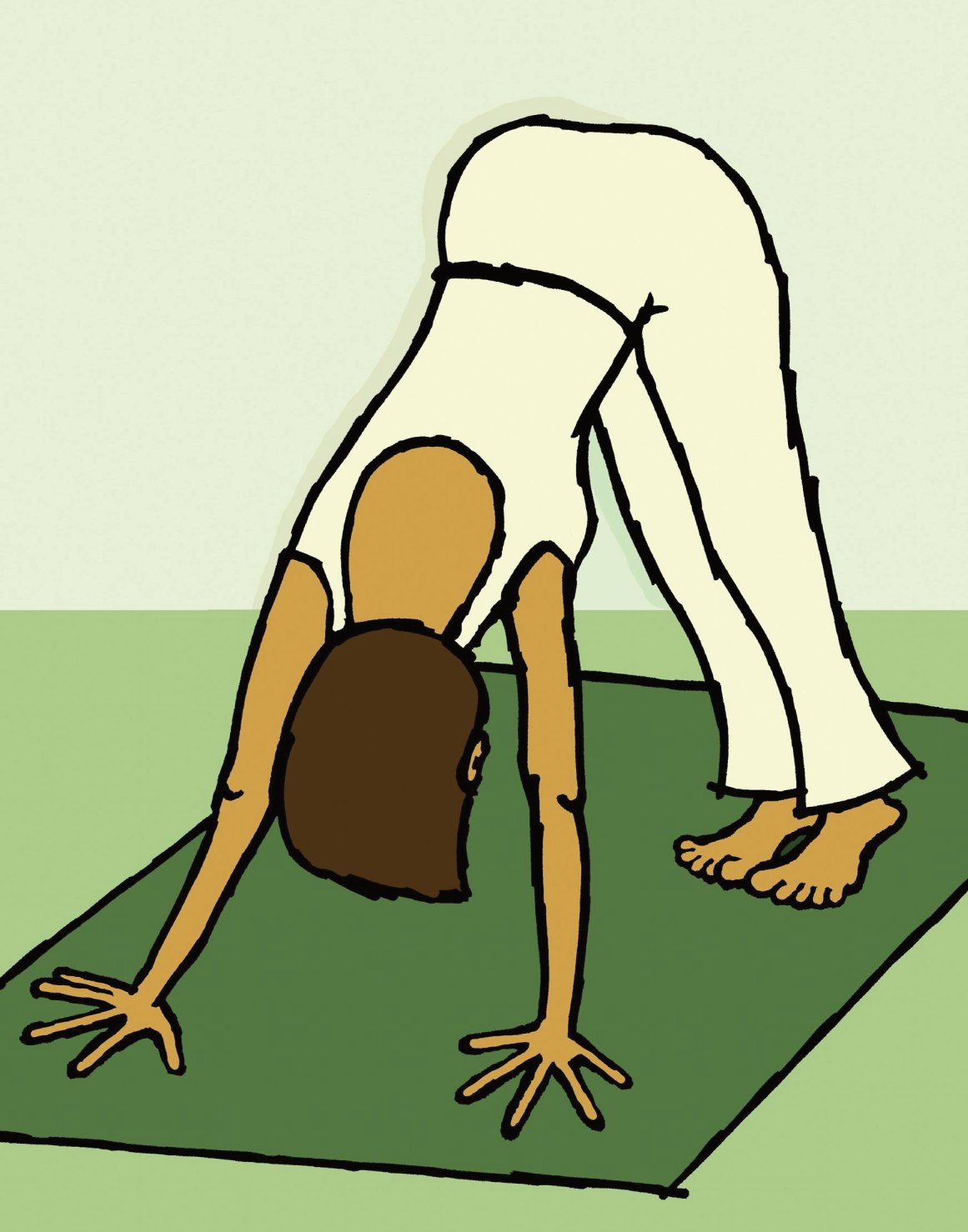 And it has inspired me to go to class more regularly.  It does cushion my feet and knees and elbows better.  It is luxuriously long and I am on the mat most of the practice now.  
I adore my yoga mat.

So did I sell out?  Did I turn into a yogi who conspicuously consumes?  Or did I get myself the proper tool to do my job? 

Maybe a little of both.  But no regrets.  I guess there has to be a middle ground.  I do not look at the others in my class who have cheap yoga mats and feel superior.  And I do not look at others in my class who have expensive yoga mats and feel put off.  I guess I made a choice that is right for me and I feel okay to let others do the same.

Categories: Yoga
/