May you be filled with loving kindness, may you be well,
may you be peaceful and at ease, may you be happy.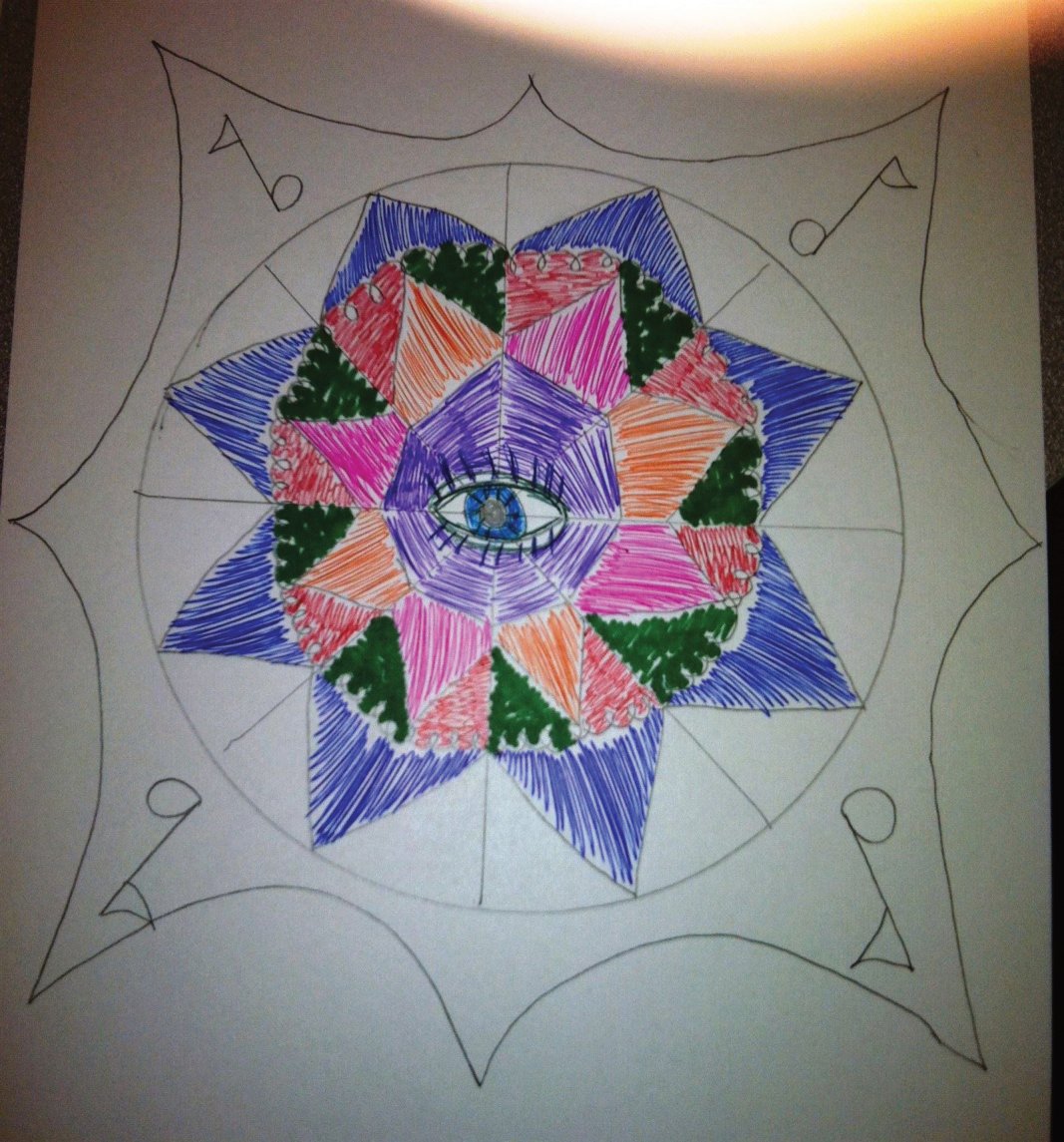 I went to the coffee shop and worked on my mandala today.  I forgot to bring in the rest of the pens, but I had a nice blue pen.  I used that to color in the next layer.
There were two ladies- one older, one younger- church ladies- seated beside me.  They were gossiping about the other women in their church and what bad decisions they were making about men.  
I stared at the eye of my mandala.  But then my tea and cookie came.  I continued for two more minutes, but... not much happened today.  I guess I was too busy thinking about the girls making terrible decisions about men at church.

/