May you be filled with loving kindness, may you be well,
may you be peaceful and at ease, may you be happy.
Today's guest post comes from Joel Smith.  What can I say about Joel?  He is a friend from college, so I have known him over twenty years.  He and I both have gone through many phases of our personal moons as we traversed our twenties and thirties.  Forty brings some disparate threads together and I have found myself feeling the need to weave them into something true and personal as I pass midlife and head into the second act of this play.  For Joel, this means letting go of the freedom of flying all around the globe as a flight attendant and going back home to south Georgia (from Hawaii!) to take care of mom and dad.  He has made the transition with a great deal of grace and love, as he does most things. 

Joel meditates and explores religions generally.  Back home in Douglas, he has been exploring the faith he and I were both born to and raised in, Christianity.  Ghandi wrote that he was often asked to switch to a number of different faiths as he met people on his spiritual journey.  He always replied that he thought all faiths were valid and that he was born a HIndu and that was the faith he would remain, although he did see the merit of other faiths.  I loved him for that.  Joel is honoring the faith he was born into by studying it and applying its lessons.  I get such a sense of place as he writes about the bible, neighbors, and summertime watermelons.  This poignant little blog post captures so much of what I have always loved about Georgia.

______________________________________________________________________
This morning I read lesson 134 in A Course in Miracles. It invites us to spend 15 minutes with "the Guide Who understands the meaning of forgiveness  … Then choose one brother as He will direct, and catalog his 'sins,' as one by one they cross your mind..."
I sat on the screened porch with a timer, closed my eyes and was surprised that my neighbor Paul came to mind. Paul has lived next door since my parents bought this house over 30 years ago. He is kind, devoted to his family, and has been nothing but helpful in all these years. Since I've moved back in to help look after my ailing parents, he often calls to me from his yard to ask about their health. At least this naming of grievances part of the exercise would go by quickly, because I've got nothing against the guy, really, except that he doesn't like my dog, which I understand; she barks at him sometimes.
Oh yeah, and he had called me over to the fence the other day to complain that my mother sometimes lets the dog out without a leash. That was really uncalled for. She's such a good dog; who cares if she gets a taste of freedom occasionally? He's just not willing to try to get the dog to like him. He thinks it's hopeless to try to train a dog like ours to be nice to neighbors. I bet he watches a lot of that ridiculous cable "news" channel where they harp on things like dog attacks. He must be pretty gullible to believe what he sees on TV over the evidence in real life right next door. He is so old that really he is set in his ways. There's just no hope for him to change. And on and on it went. I had considered this man a friend, and the list of his "sins" was surprisingly long.
The lesson instructs me to ask myself, after each "evil thing" I've listed, "Would I condemn myself for doing this?" At first, my answers were along the lines of "No, of course not. I love dogs. I'm not that gullible. Or that old." Then I remembered a Course principle that Jacob Glass recently spoke about: "ideas leave not their source."  These accusations and evil thoughts never left the mind of the accuser, yours truly. By holding these grievances about the neighbor - a friend - I was poisoning not just myself, but my entire experience of life and the world. And if I'm doing that with these minor complaints about a good neighbor, I shudder to think what I'm doing with people I actively dislike or fear.
The Course tells us that we are all part of a unified Sonship, that God's creation is one with itself and with Him in truth. As Michael Beckwith shouted to his congregation last Sunday, channeling the Beatles, "I am you and you are me!" By holding things against this neighbor, I was immediately contaminating my experience of God. I was the source of these judgements. I could hold on to them, or I could enter a place of calm peace by just realizing I have been instructed to love my neighbor as myself -- because he IS my Self. We are both part and whole of the perfectly created unified Self. My butt was still in the patio chair, but my spirit was soaring. Waves of peace and joy washed over me as I surrendered to this realization and allowed petty grievances to dissolve in Holy Light.
The phone rang before my timer sounded, and I was feeling too good to get up and answer. A few seconds later, my mother came to the porch and ended the revelry: "Paul wants you to go meet him at the fence." If my life had a movie soundtrack, the angelic music would've stopped suddenly with that sound effect of a needle sliding across a record. Never in 30+ years had Paul called on the phone and asked for me. Are we being sued? Had Mom ignored the signs I'd put on the front and side doors to make sure the dog was on leash?
I donned flip-flops and dutifully walked toward the fence in the hot sun. I could see this 80-year old man was carrying half a watermelon and a big Ziploc bag full of sliced cantaloupe. I thanked him as he passed the locally grown gifts across the fence. He smiled and said he hoped we were all doing well, then turned to go back inside. As I got back inside our house, I was greeted by the sound of that timer on the porch. The morning's lesson was over, and today it had included a little field trip and a light breakfast.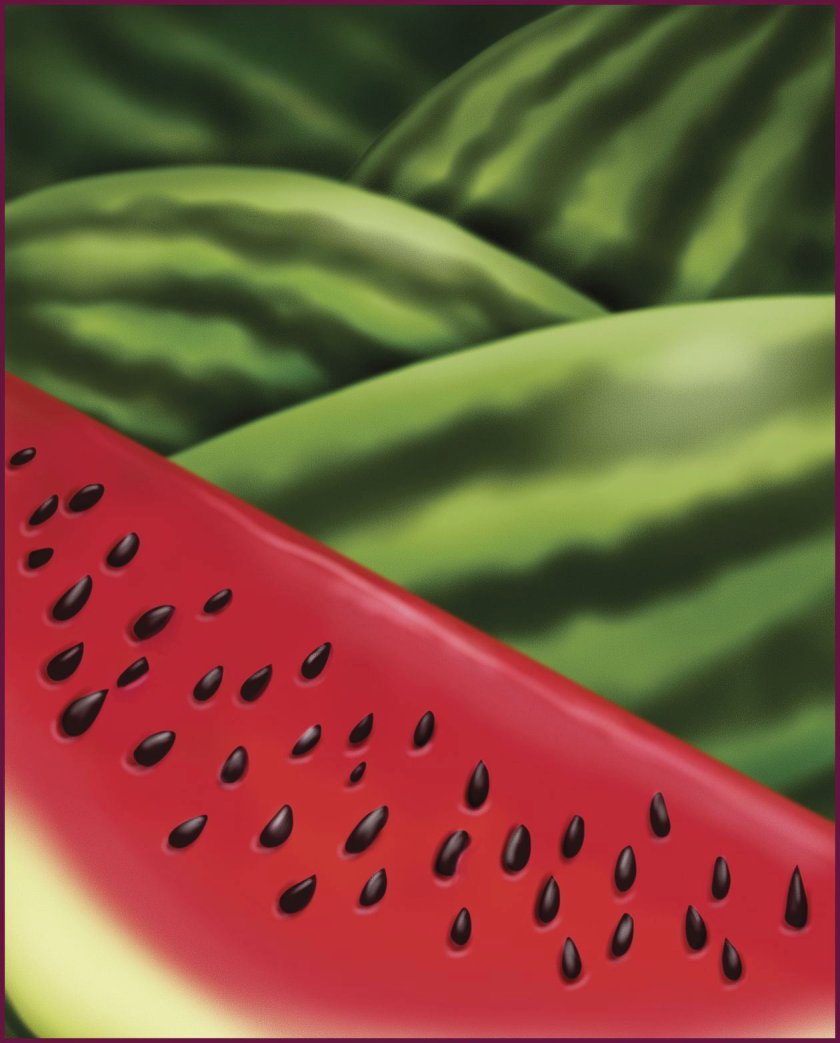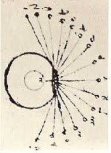 My meditation group meets weekly and brings together all sorts of varied characters.  One of these characters is my pal, Karl Rosenblum.  He is a meditator and an engineer. He blogs about it at
http://karlrosenblum.com/blog/meditate/
, so if you like his post, surf on over and check out his site.
He is today's guest blogger.
_________________________________
  I have the worst possible mind for meditating. Not only is my brain working overtime on ideas and next steps on everything from work, yard projects, family and blogging, but my job as a strategic planner for a manufacturing company, has me looking out in intervals of 2, 5 and 10 years in the future. This is definitely not "being here and now."
   But that being said, perhaps that's why I decided to meditate. It's easy to chastise myself about past mistakes and plot a million future scenarios, but it's hard to just sit in the present moment and think of ...nothing! Learning meditation in a group environment taught by monks was just the ticket.
   So, how did I do it? Yes, practice and determination were important, but I needed a few tricks. First off, get centered, no sense thinking about what is going on outside of the meditation hall. Second, focus on a simple object to prevent random images from creating a distraction. Call it a mantra for the eyeballs. And lastly, and the hardest for me, repeat any mantra over and over to crowd out the sporadic thoughts and imaginary conversations. Drown it out! Louder and faster is better, although not out loud.
To capture my thoughts I decided to blog about my experience. In the blog, I describe the challenges and successes with my meditation practice, including the details my left brain has decided to catalog. As a result, I have become mindful of my progress in the art of mindfulness.
Paddling- Taking the Lessons Off the Mat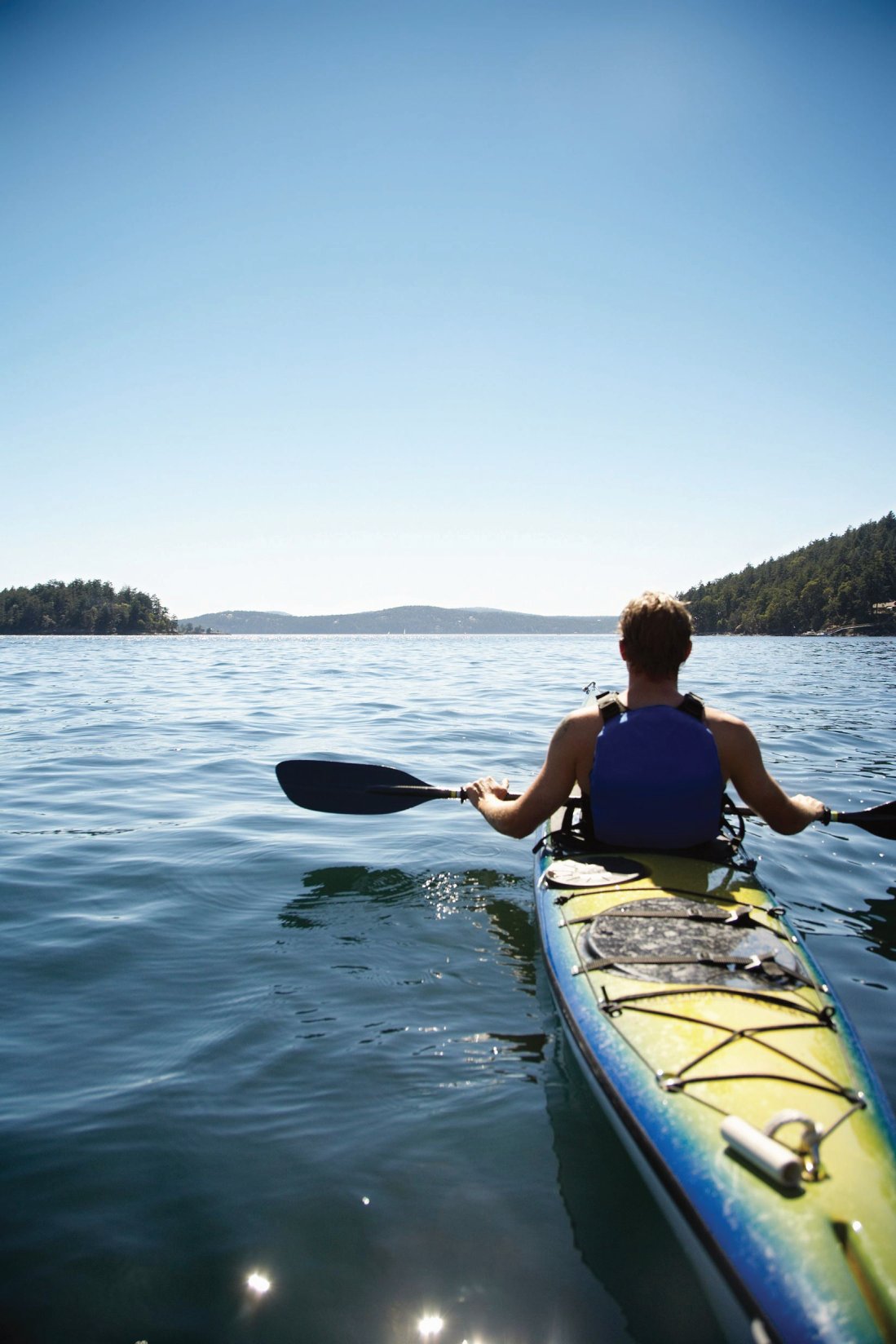 I paddled this weekend with a group in south Georgia.  We canoed and kayaked about twenty miles over the course of two days.  We had lots of rain the day before we first set sail.  This made the river full and easy to float along.  Our paddle the first day was easy, if a little cold.  The next day we had a shorter trip planned.  We expected it to be easier than the day before, with time for exploring side routes and taking in the sites.
Headwinds
The wind started to blow and we could paddle as hard as possible and not really go anywhere.  We paddled straight into the wind, but the full river still did not carry us along like it had the day before.  In the center of the river, there were white-capped waves- flowing upstream.  It was a surprise and something of a struggle.
Finding the Quiet Place
As we passed each other, we complained and shared our concern.  We all had an "are we there yet?" mentality.  Plus we were tired.  Paddling into the wind takes quite a bit of effort.  As we went across the center of the river, I realized that we had the easiest time when we faced the wind and waves pointed into them.  They were to be listened to and I got low in the boat, kneeling.  The wind, the waves, the river- all required my complete focus.  And so I quieted my mind.  I stopped complaining and worrying and just started listening to the water and the wind. 
Characters
The first day's paddle did not star the river.  But the second day certainly did.  The river and the wind together were having this conversation that was powerful.  There was nothing to do but to listen to it.  And I did.  At the end of the paddle, I felt like I had learned something from getting still and listening.  I was glad to take the boat out, for sure.  We all were.  But there was something focused and still about working with nature the second day.  When I got to know the Altamaha the second day, I got some new respect for the river, for the wind, for boats, for my fellow paddlers- and for myself.  And it all came from listening.
Meditation in Action
Meditation brings focus and awareness to what is, allowing us to be present with it.  When we show up and are present, our lives take on new dimensions.  We become three-dimensional characters in our own perceptions.  Once we become fleshed-out, so do the others in our lives.  The first day, the river was a one-dimensional character for me.  She was beautiful, but ultimately nondescript- just like every other river.  But the second day, she demanded my presence.  And then I got to know her in a much deeper way. I listened to her.  And she spoke.
/